Oclea Camera Modules
Oclea™ Camera Modules allows for easy integration of a high performance camera system into any product requiring a vision subsystem. Each Camera Module package combines a number of interconnecting PCBs to create a fully functional camera system.
The Oclea™ Zeus and Janus Camera Modules reduce time-to-market and development cost for products that require a vision-based subsystem. Example applications include IP cameras, access control solutions, kiosks, machine vision and products integrating video recording or streaming.
At the front end of the system, the Oclea™ Image Sensor PCBA paired with your lens feeds the digital video input interface. A number of image sensors ranging in resolution from 1 MP to 12 MP are supported including both global and rolling shutter options.
The camera's baseboards provide the additional peripherals that make up a full camera vision system, including I/O, communications, storage and connectors.
The optional PoE (Power-over-Ethernet) PCBA enables GigE Ethernet as well as a high current output driver for controlling external devices such as lighting and door locks on both cameras.
Oclea Janus Camera Module
Powered by the Oclea™ S5L μSoM for professional, consumer, and battery-powered IP cameras.
Oclea Zeus Camera Module
Powered by the Oclea™ CV25 μSoM best suited for next generation of intelligent devices combining advanced image processing, high-resolution video encoding and CVflow® computer vision.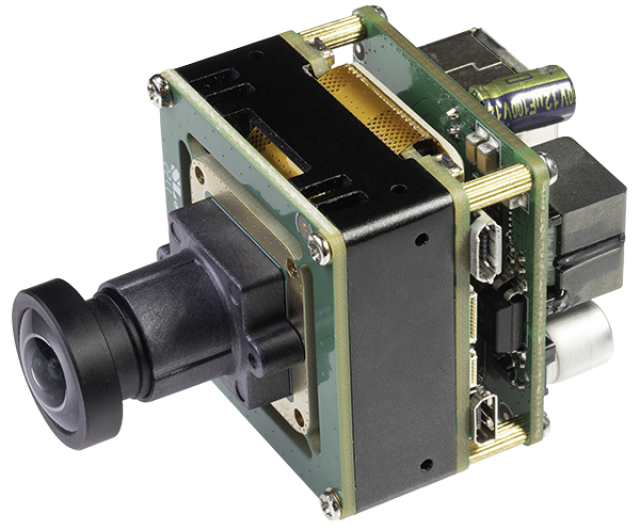 Find Out More
To discover more about how Oclea Vision Components can help you increase speed to market with your next-generation Computer Vision and Edge AI prototypes and designs get in touch.